a-simple-triangle / Part 30 - Basic user input
Marcel Braghetto 20 October 2019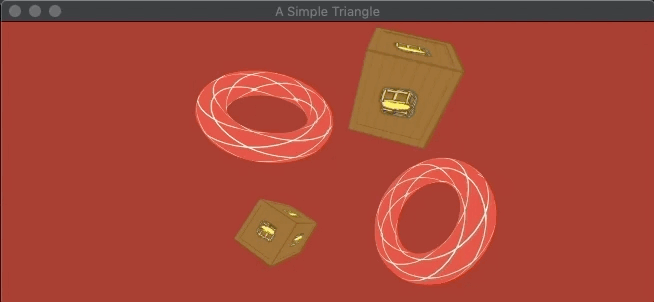 This will be the final technical article of the series where we will add some very basic user input to allow us to move around in our 3D scene with the keyboard. This article felt like a nice way to finish this series as our scene has been pretty static so far. The goals are:
Introduce a new player class which holds the position and orientation of the player in the 3D world.
Update our existing perspective camera class to allow the ability for its position and orientation to be set, which we'll do based on the player.
Add input processing to scan for keys being pressed, allow our player class to move and rotate, which our camera will follow.